As content marketers, we need to optimize content for search intent to make sure we're meeting the query of the person making that search. This is SEO content writing 101 – get the intent behind the search right, and with it comes higher content engagement and hopefully great ranking from the algorithm overlords.
We should understand the context behind the search term and ensure our content meets their needs. This post was written to show you how 😉. 
We'll cover some traditional tips you can implement, why content feedback is more valuable than ever when optimizing content for search intent – and how to collect it.
Value of getting intent right
Creating content for users with Informational/Commercial search intent is the hardest — obviously, because:
It requires a deep understanding of the user's intent, needs, and expectations. 
For example, someone searching "best laptop for gaming" may want to see a comparison article, a review, or a product page, depending on their stage in the buyer journey.
It requires a high level of quality and originality.

It involves a lot of optimization and measurement.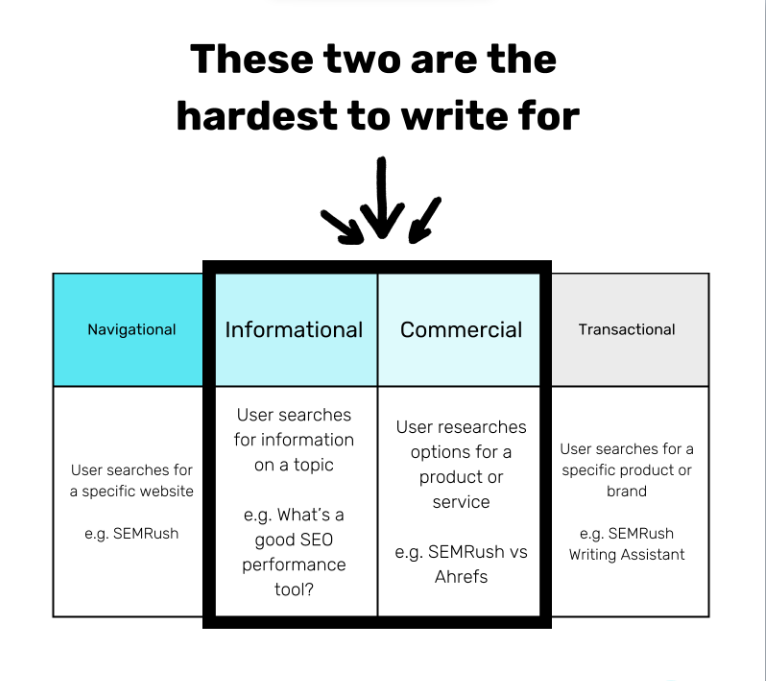 According to Sistrix, being in the top position in search rankings leads to a click rate that is over ten times higher than being in position #10. This highlights how important it is to attain the top position, as it results in higher click rates and a substantial increase in the visibility and engagement of your content.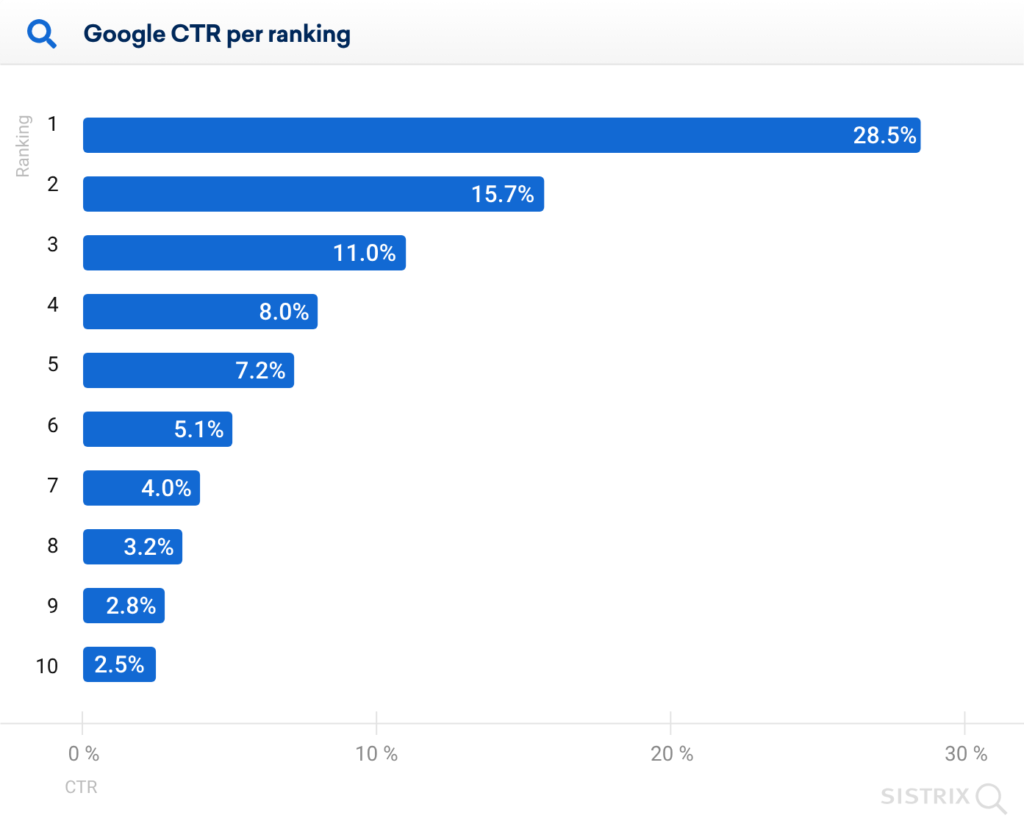 (Source)
What is Search Intent?
Search intent is the reason behind a user's query. For instance, someone searching for "best content marketing analytics tools" isn't navigating to a specific site, nor are they buying a specific tool.
They're only looking to conduct research first – and then make a purchase at a later date. This means the query has a commercial intent – even though it's not immediate.
Search intent often falls into four primary categories:
Informational

Transactional

Navigational

Commercial
A user browsing an informational term is seeking general information about a subject. Someone Googling a transactional term is ready to make a purchase, while a user searching a navigational term wants to be taken to a specific site.
4 Traditional Tips for Optimizing Search Intent
Pick A Content-Type

Choose the Right Format

Pick the Right Angle

Find Subtopics to Cover in Your Content
1. Pick a Content-Type
Are you using the right type of content for your audience? Content "type" often means one of the following:
Blog post

Product page

Landing page

Video

Category page
According to Statista, some of the most commonly produced content marketing types worldwide in 2022 were:
Videos (45%)

Short-form articles (31%)

Success stories (28%)

Long-form blog posts (24%)

Case studies (19%)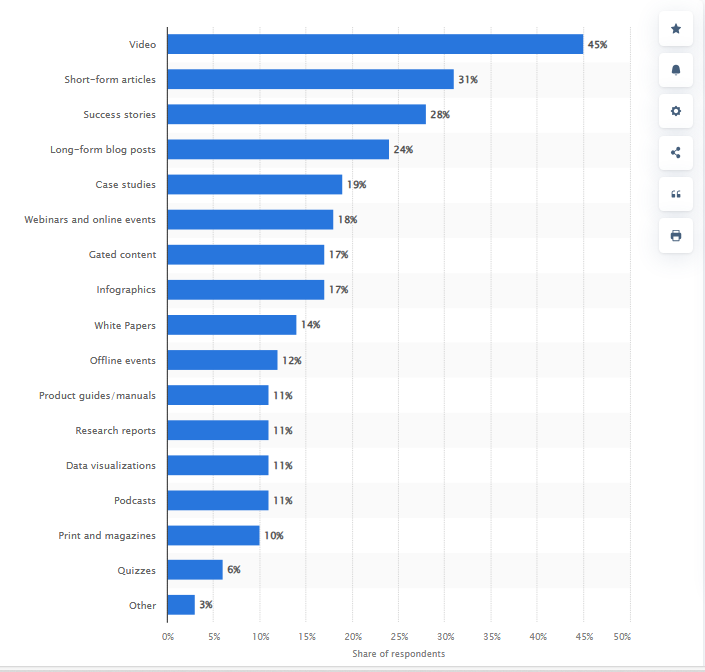 When analyzing the top results in Ahrefs for our post on content marketing analytics tools, we found that the dominant content type for the query is a blog post.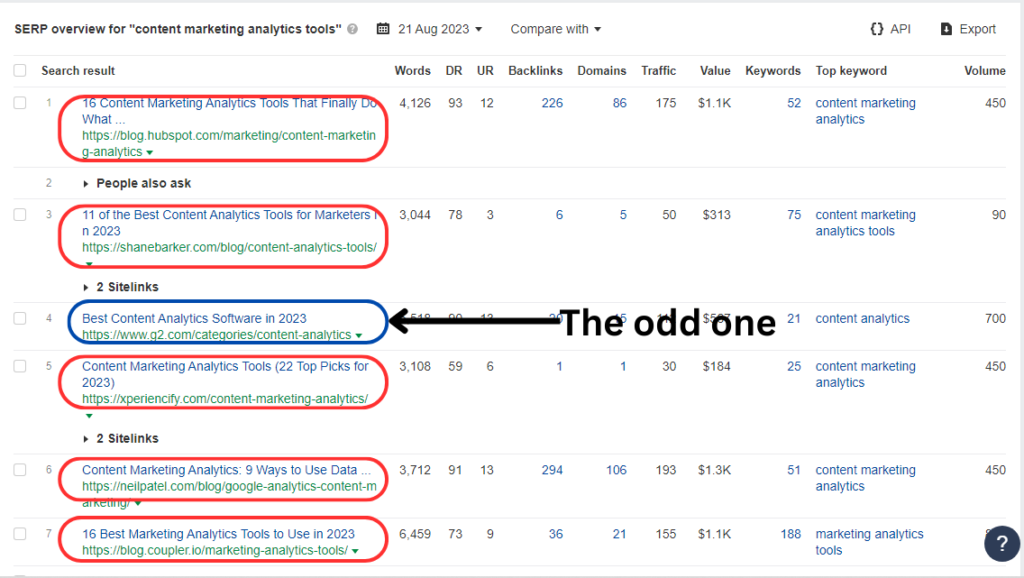 Picking the right content type helps you manage content formats and audience preferences effectively – while helping your readers to comprehend content much better.
2. Apply the Right Format
This tip mainly applies to blog posts. It involves analyzing and choosing the format of the "best-performing content" for a topic or keyword. Examples of common content formats you can choose from include:
"How-to" guides

Listicles

Comparison posts

Opinion pieces (Also Op-ed)

Reviews
According to Semrush, list posts drive 80% more traffic than other types of articles. When researching the query for our post on "best content marketing analytics tools", we found that 5 out of the top 7 results were listicles.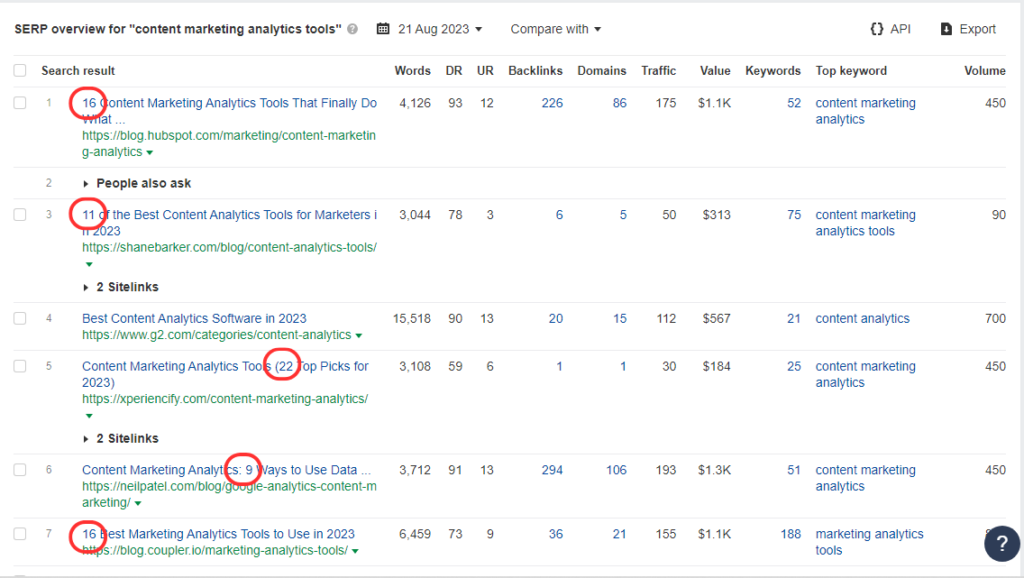 3. Pick the Right Angle
Picking the right angle means choosing the best way to present your content to match the user's intent. For example, if you are writing a blog post on the best content marketing analytics tools, you need to consider what kind of information the user is looking for, such as:
The features and benefits of the tools

The price range and value for money of each tool

The customer reviews and ratings of each tool
It's also up to you to decide to cover only the most recent tools.
These are some possible angles you can use. Tools like Ahrefs or Similarweb can help you analyze the top-ranking pages – for your target keyword – to see the angles they used.
For example, we used Ahrefs to analyze the angles for similar posts on the SERP and saw that the most used angle is "2023" – the current year as at the time of writing.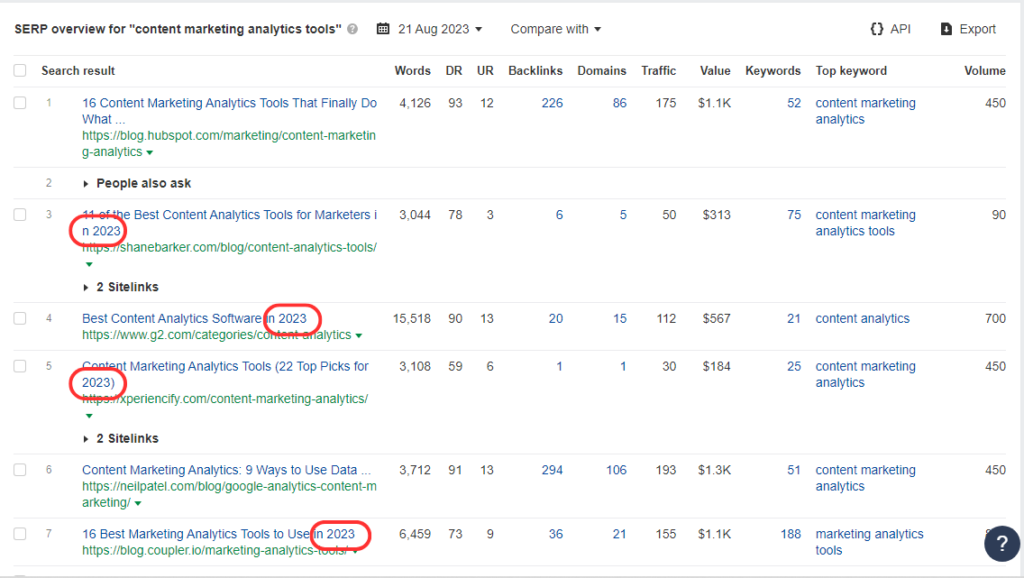 Picking the right angle helps you rank higher, as Google prioritizes content that aligns with search intent.
4. Find SubTopics to Cover in Your Content
Listen up, this one's important. To *truly* satisfy readers, you need to accurately answer their question(s). If a reader leaves because the answer to a question is not present, it means you haven't fulfilled their search intent. Incorporating subtopics into your content is an effective way of giving precise and complete answers to the reader.
To find subtopics:
Analyze top-ranking pages for the query you want to write about

Use a tool like Ahrefs/Semrush to run a content gap analysis
Doing both will help you pinpoint topics your readers want you to address.
Why Content Optimization Tools Are a Challenge 
Here's a problem:
Most content optimization tools offer suggestions with no context.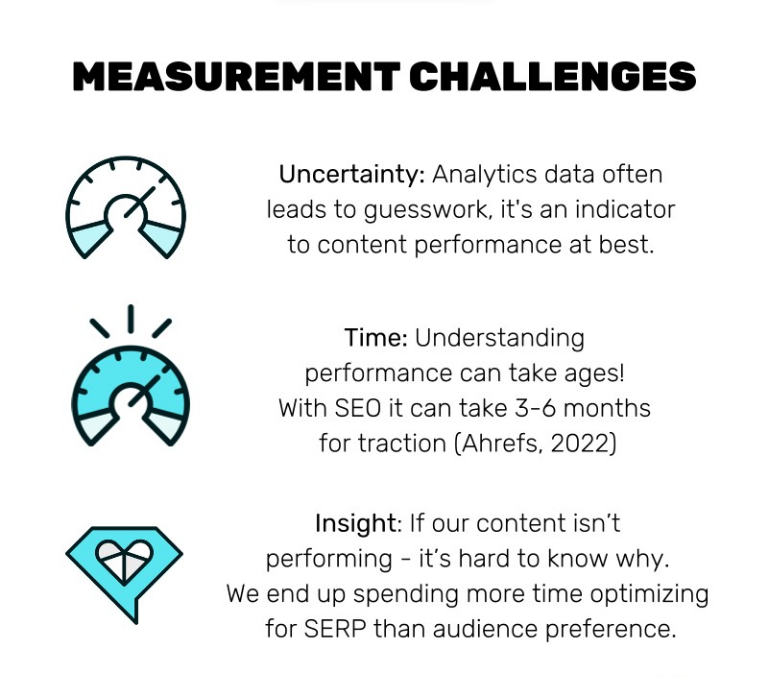 They're limited in the sense that they all crawl similar data, and give similar recommendations – both to you and your competitors (Yikes!). This won't help you get to the #1 ranking…but there is an ace up your sleeve you can play.
Leverage first-party insight through content feedback.
With content feedback, you get insights from the actual people you're creating content for. Tools like Surfer and Frase can give you the information needed to match the top performers for a search term. 
However, collecting insights from your audience provides you with unique data behind the search intent – and optimizing with feedback might give you that extra 5% differentiation needed to rank higher.
Focus on the value of asking the audience. 
With content feedback, you gain powerful insights from readers as to whether the content marries up to search intent. You can collect first-party data and insights into who your readers are and what they want. 
The feedback collected can then be used to optimize content to match search intent and enhance its performance.
How to set up a feedback tool to collect audience insights
Setting up a Rockee Chat Widget
Step 1: Sign Up.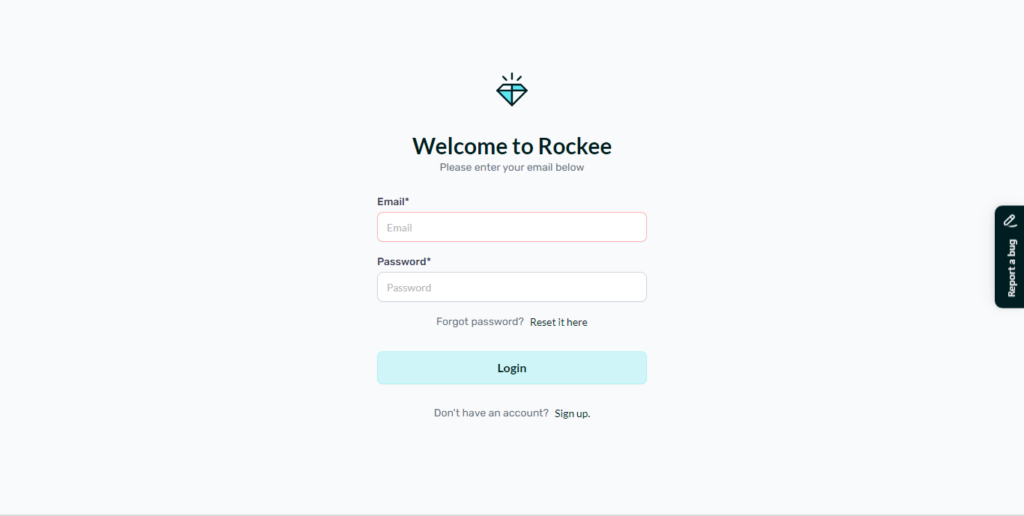 Step 2: Navigate to the left sidebar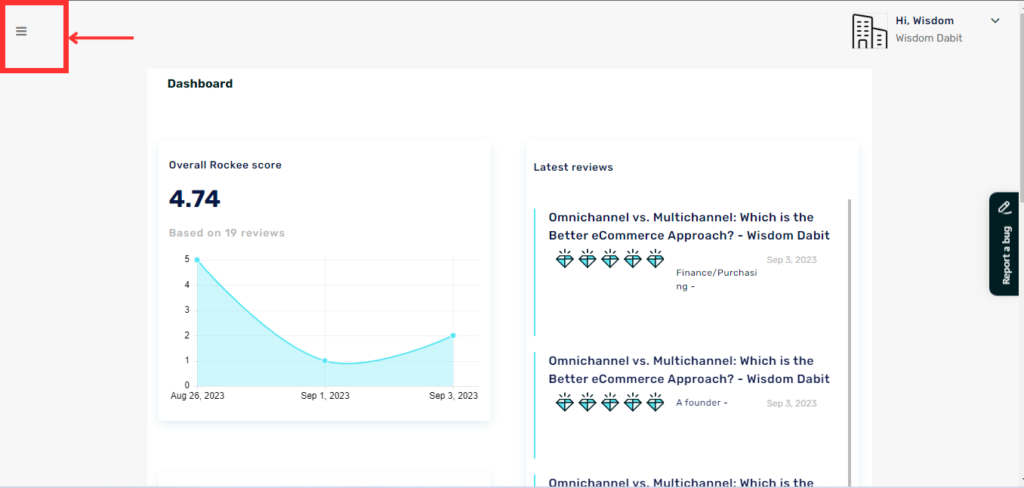 Step 3: Choose Setup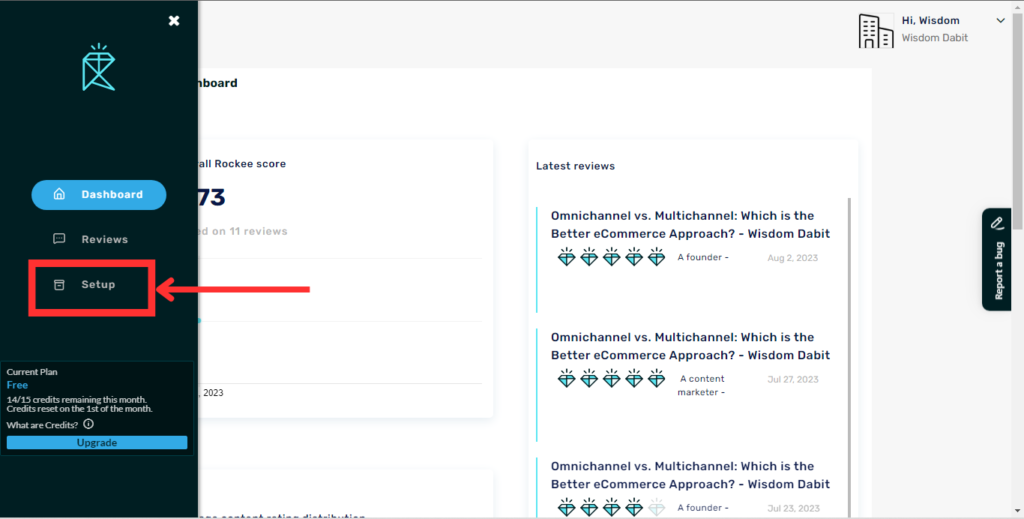 Step 4: Select Add Widget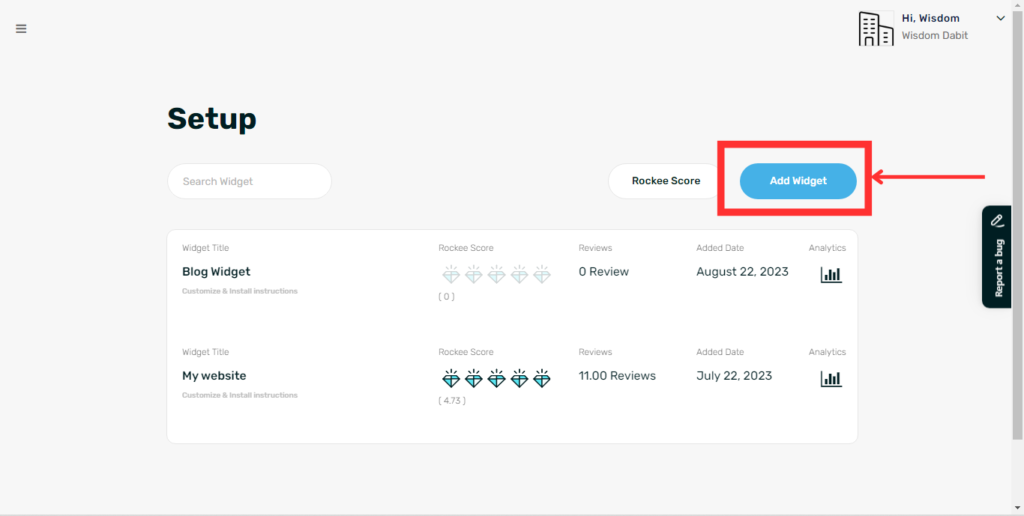 Step 5: Name your Widget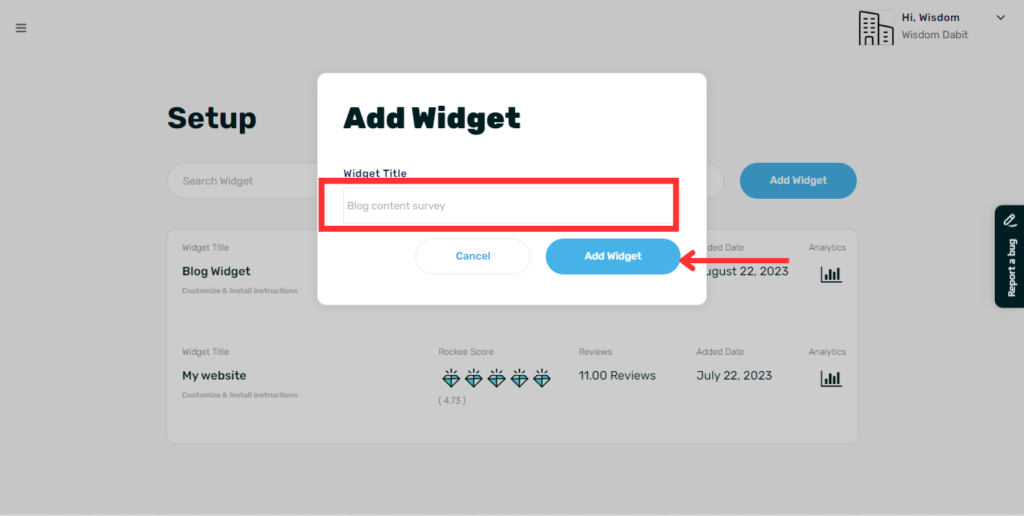 Step 4: Customize your questions.
By customizing questions, you can easily contextualize feedback by:
Defining your ICPs

Highlighting their stages in the journey
You can customize questions to tailor feedback according to your needs by:
Incorporating personalized inquiries, for example:
"Has this content adequately addressed your query?"
And then providing response options like:
  "Not at all"

"Slightly"

"Yes, it has"

"It was perfect"
This approach enables you to put feedback into context – making sure the process aligns with user preferences and intent.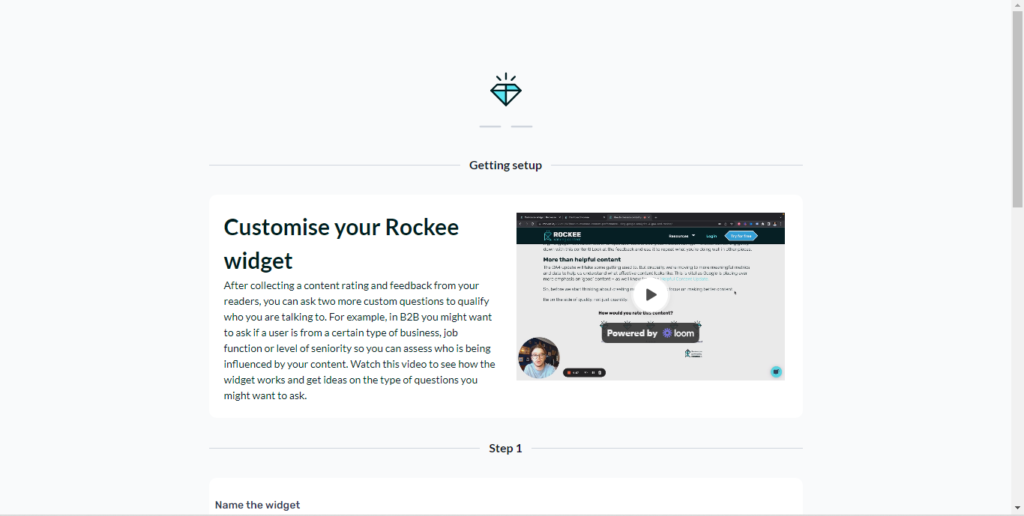 Step 5: Install the Rockee Header Code in the Header Section of your website. I'll be going for the chat-style widget. You can also opt for the website widget or embed both website and chat-style widgets.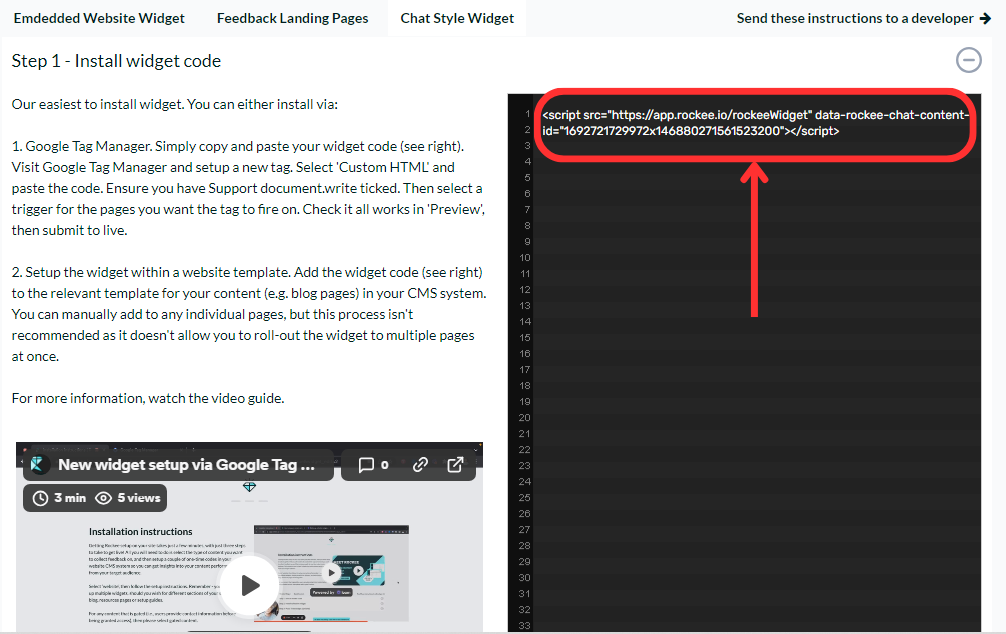 Step 6: Install the Collection Widget Script on select pages, or a content template in your CMS.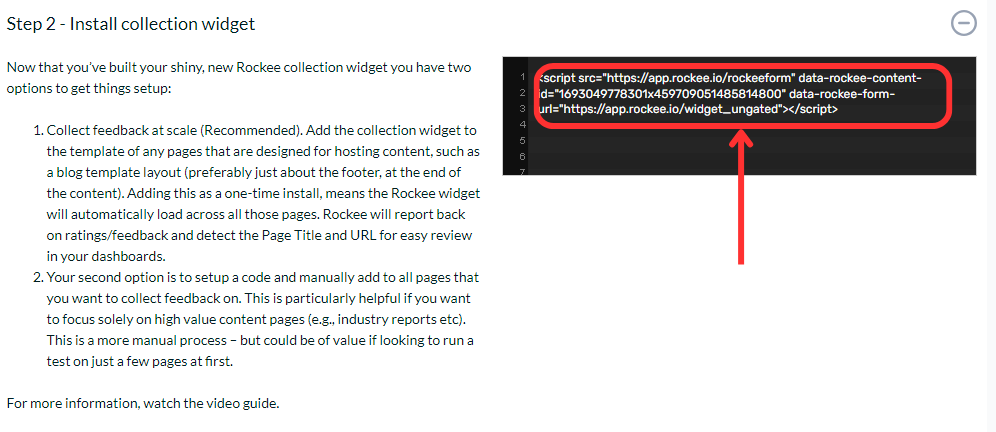 Installing the code on any template used to host your content – preferably at the footer – would get the widget to automatically load across all of those pages. 
Step 7: Save Changes on Your Site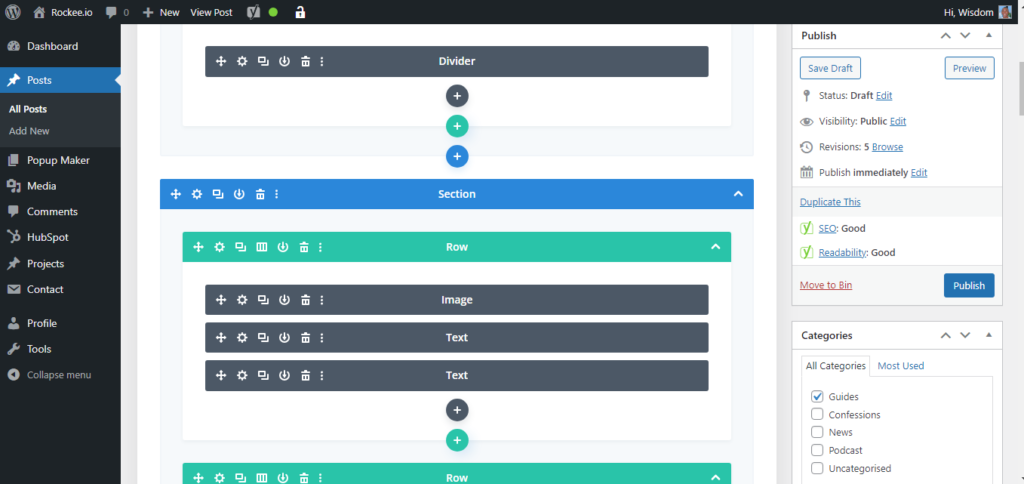 Step 8: Start Collecting Content Feedback
Implement reader feedback to optimize content for search Intent
With Rockee, readers can tell you exactly what they think about your content – so optimizing for search intent is easy!
Want to get blog feedback now? Try Rockee for free!
How to Optimize for Search Intent (FAQs)
Why is search intent important?
Search intent is important because it helps readers find what they need when they enter a query into search engines.
How do you align your content with search intent?
Aligning content with search intent is quite easy to achieve. All you need to do is gather and analyze insights from a content feedback tool like Rockee, and implement suggestions to enhance content performance.
How good is your content?
Stop guessing from analytics data, start knowing from your audience
  No contracts
See plans and pricing ->