What is a content NPS score?
This is a relatively new concept, so I'll begin by explaining why it's important:
Marketing teams spend several hours on content – from its strategy to execution, distribution, and promotion.
49% of marketers spend over $80K on content marketing each quarter. Writing content can take over 4 hours per article, and data from Orbit Media shows that bloggers spend 31.1% of their time writing as opposed to 9.1% researching. These numbers translate to over 2 hours for writing and 41 minutes for research.
Ideally, research should come first before writing – as such 4 hours isn't enough time to complete writing a blog post. Unless you have an inside-out knowledge of the topic, you can't research in 41 minutes and write in 2 hours. It's this lazy approach to research that's created most of the generic content we have today.
Besides, there's also time spent editing and publishing the content.
SEO traction, on the other hand, can take 6-12 months, not to mention time/money spent optimizing that content in the meantime.
In summary, you're looking at a considerable long-term investment in performance, and a long wait before you know what your best content really is. On-page metrics like dwell time, etc. are at best vague indicators – they can't tell you the user experience or sentiment through a number.
A content NPS score is a rating you get from users on your content, using a scale of 1 (not very good) – 5 (this is awesome).
How does a content NPS score work?
A content NPS score lets you spot your top-performing content in weeks – not months. You can break this score down by audience (w/custom questions), and get feedback on why users rated content this way.
Let's not forget that you can also create this using a dedicated content feedback tool like Rockee, or you can try customizing a generic survey tool to do the same job. 
The difference is, Rockee would allow you to collect feedback on all website content, and other assets like emails and newsletters, webinars, videos, and even gated content. With Rockee, you can use the feedback collected to optimize content to be more helpful, more interesting, and much more effective.
How much data will I get?
Rockee widgets collect between 2-4% of all users who see one of your widgets/read your content. Within the shortest time, pages with high traffic will quickly get feedback from readers, and you can then implement them, Rockee will tell you how many people viewed the widget – and give you a collection rate against that number.
"Example: For my website, the NPS score is 4.74/5."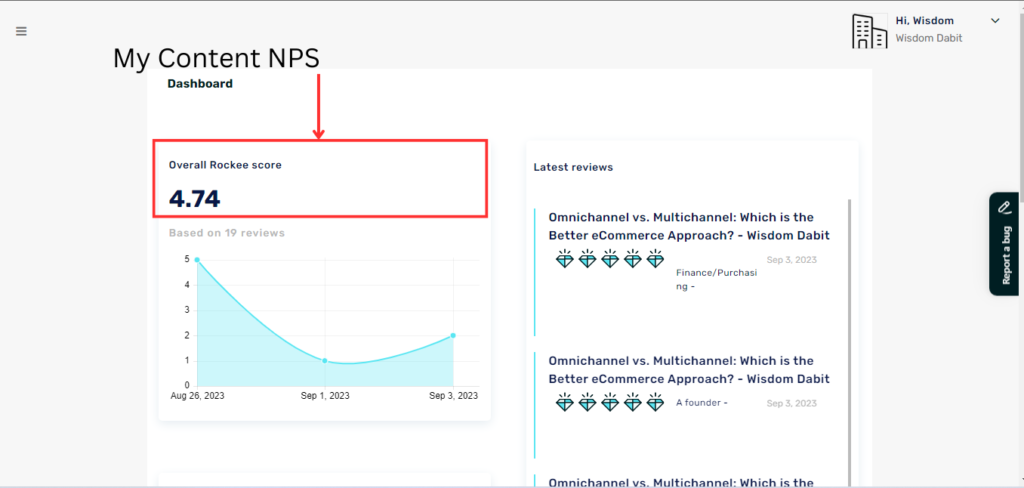 Given your short time limit with audience attention, we don't recommend anything more complex than 4 questions. This way you get a consistent data sample to work from.
What can you do with a content NPS Score?
You can monitor the ongoing performance of your content creation and strategy teams and their ability to create content that resonates with your audience. The score will give you an overall idea of how well readers like your content. Plus, the latest version of Rockee incorporates performance reports with GA4 data to give you the best of both worlds: traditional performance metrics along with user feedback and ratings.
Create first-party data benchmarks. 
Within a month, you'll get your first content benchmark; you'll spot top performers and laggards within days – especially from high-traffic pages. This would allow you to easily adjust your content strategy for optimal results.
Spot trends in formats, types of content, and more. 
Besides knowing who your readers are, you'll also know the type(s) of content they prefer. For example, you may find that your case studies resonate really well, but your blogs don't.
Use insights to spot low performers and prioritize for content optimization
You can champion high performers – the content users love most, and promote it more on social media channels or in your newsletter. Your customers consistently rate this content well, use it to your advantage 😉.

How do you create a content NPS score?
If you're freaking out because you've seen codes somewhere, fret not. As someone who is *really* scared of coding or messing around with codes, I can tell you that setting up a Rockee widget is quite easy. If I was able to set up a Rockee widget on my site within minutes – you can too.
With custom questions, you can easily segment your audience to see what role they are in, and their stage in the buying journey.
Now, let's take it step by step.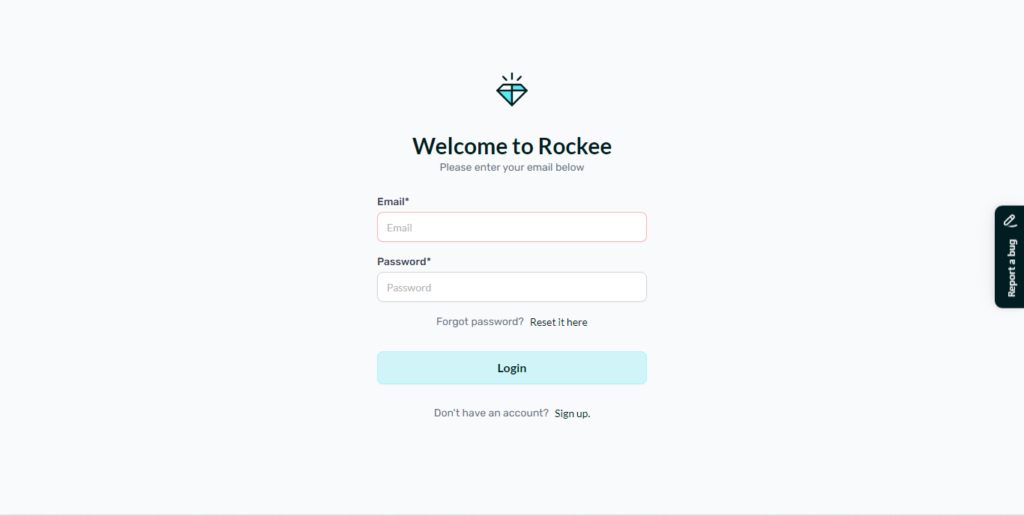 Step 2
: Navigate to the left sidebar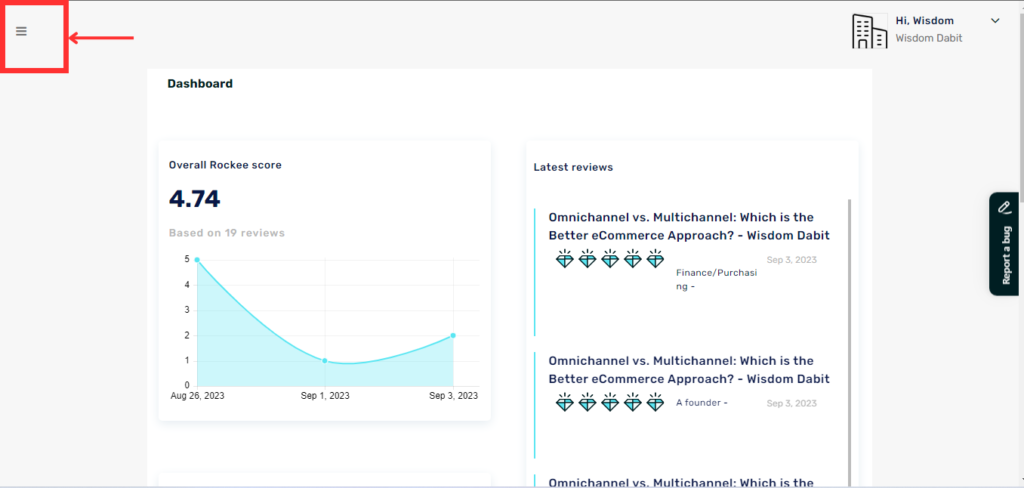 Step 3
: Choose Setup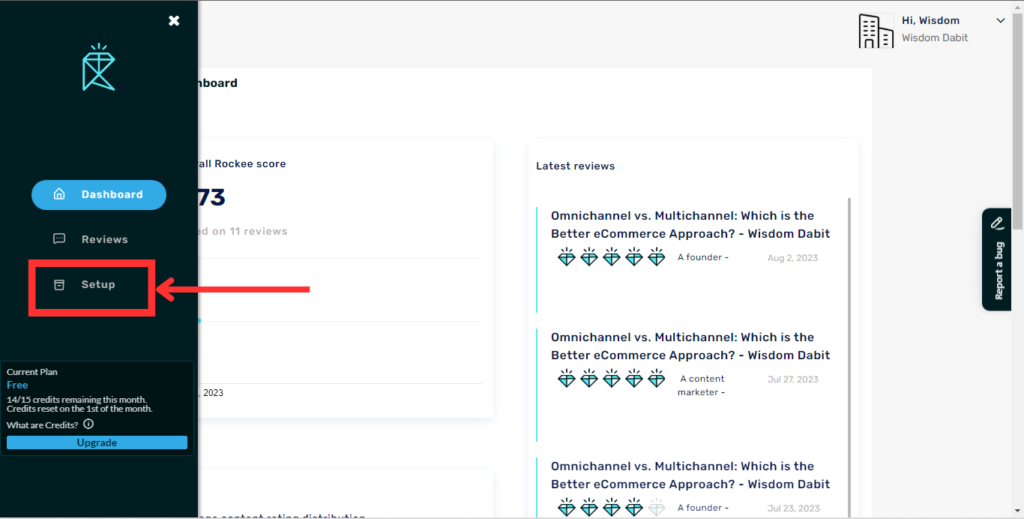 Step 4
: Select Add Widget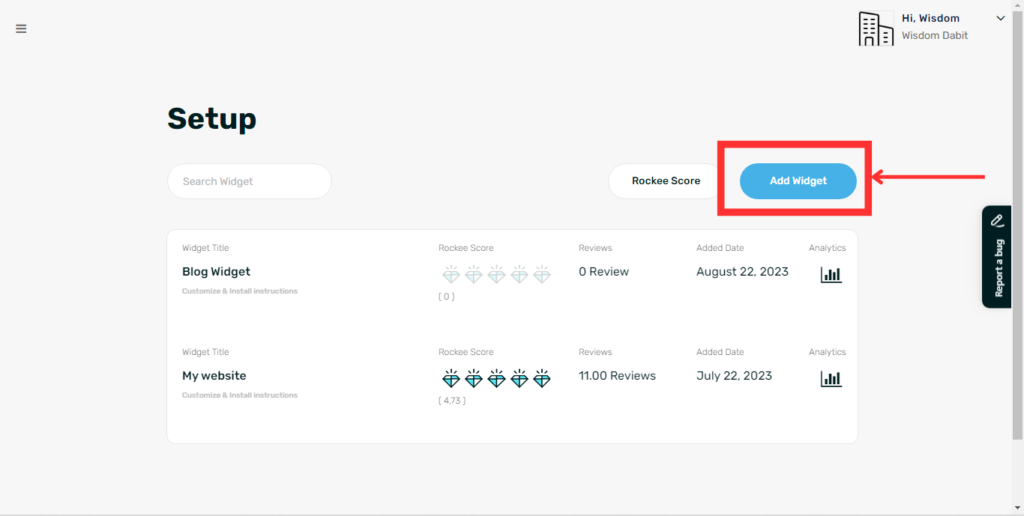 Step 5
: Name your Widget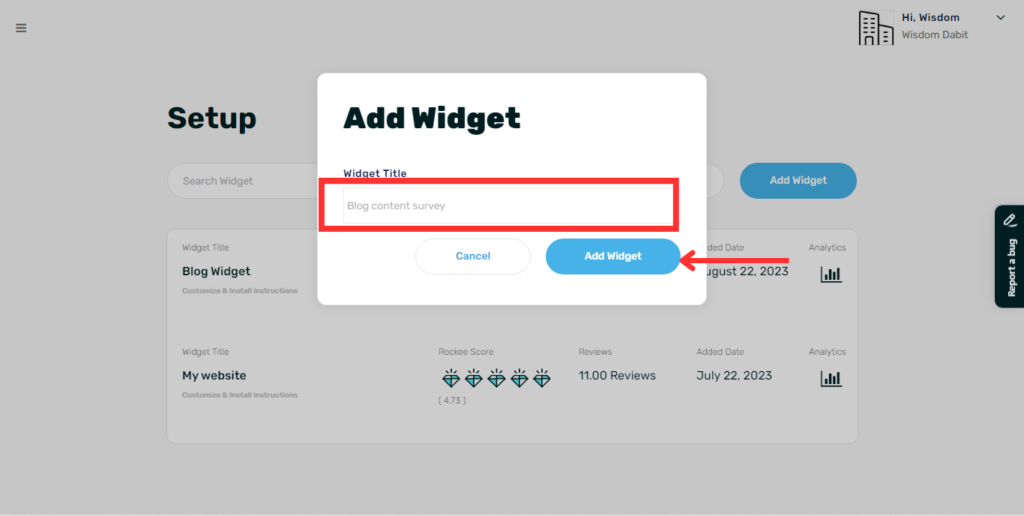 Step 6
: Customize your questions.
With custom questions, you can easily contextualize feedback by:
Defining your ICPs

Highlighting their stages in the journey
Here you can also ask questions, like:
Has this content answered your query?
And then you may set response options like: "Not at all", "Slightly", "Yes it has", and "It was perfect!"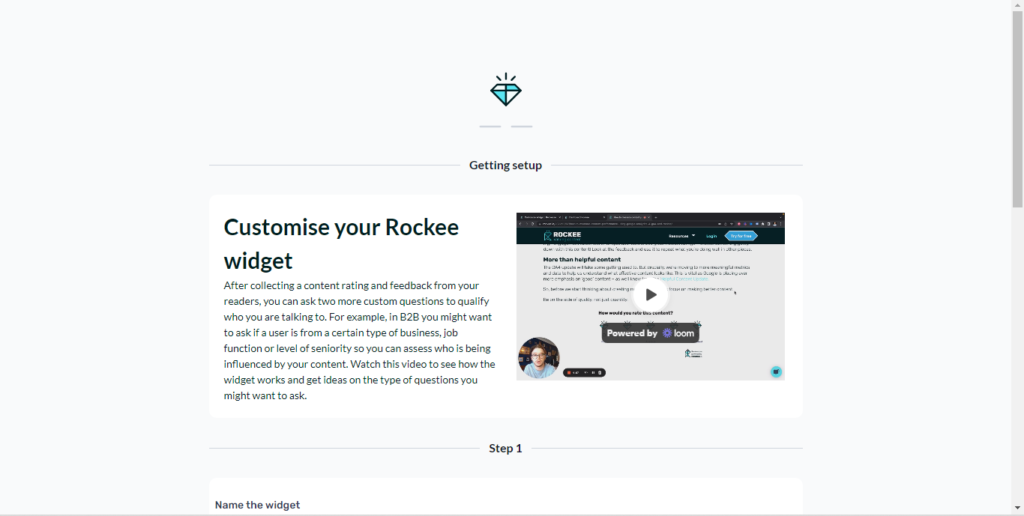 Step 7
: Install the Rockee Header Code in the Header Section of your website
Step 8
: Install the Collection Widget Script on select pages, or on a content template in your CMS.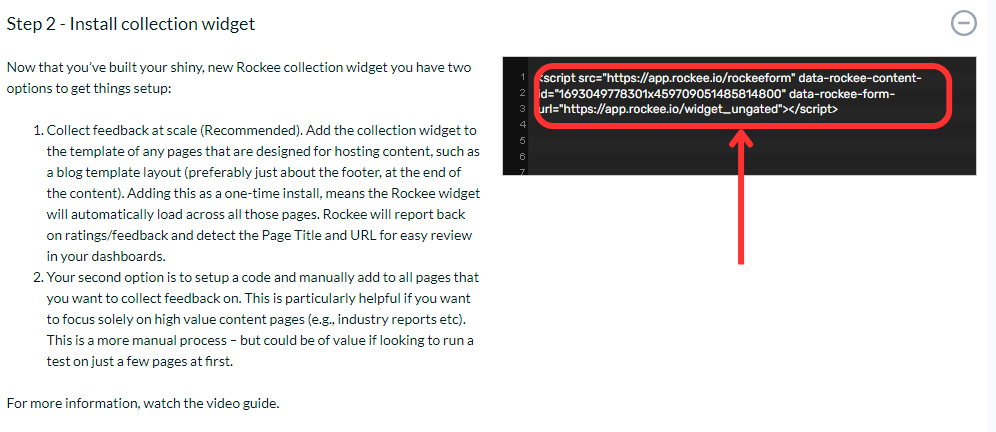 Installing the code on any template used to host your content – preferably at the footer – would get the widget to automatically load across all of those pages. 
Step 9
: Save Changes on Your Site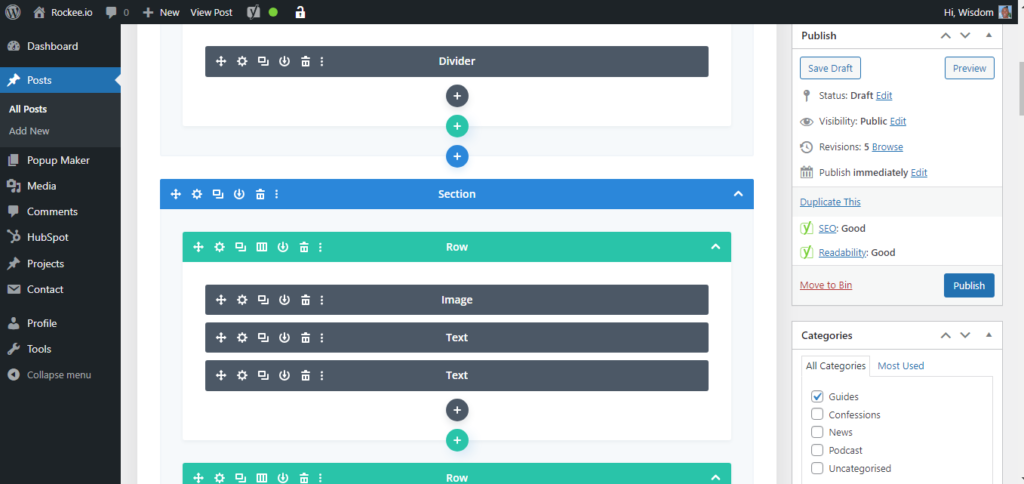 Step 10
: Start Collecting Content Feedback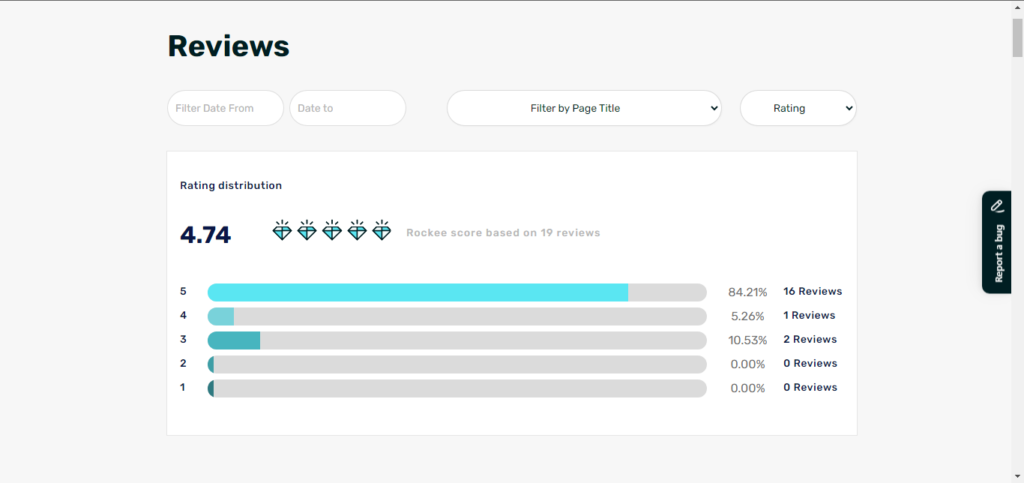 Step 11:
Monitor your NPS score
Rockee will report back on ratings/feedback with an average NPS for easy review in your dashboard.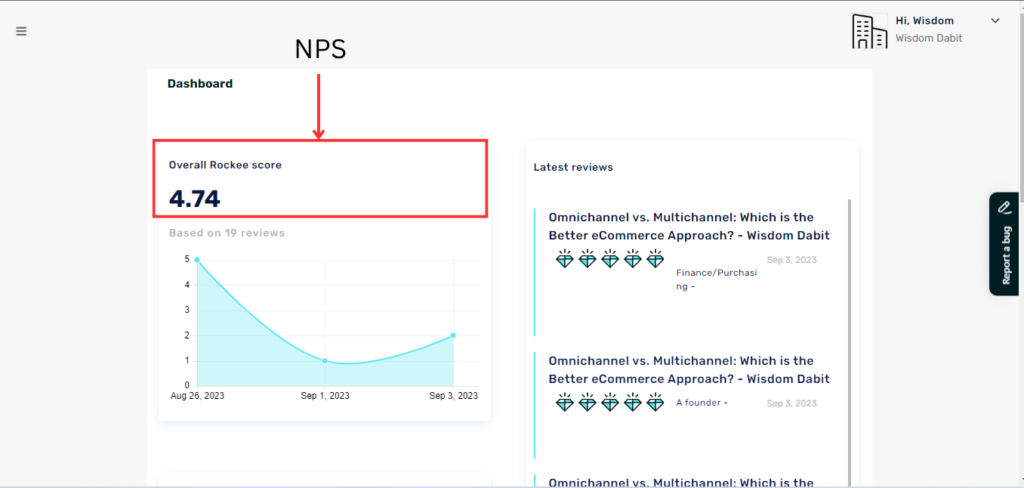 Implement reader feedback to improve your content NPS
The beauty of using Rockee is that readers can tell you exactly what they think about your content – so optimization is easy!
You can also collect feedback on non-website content by embedding the collection widget in eBooks, whitepapers, and emails – and directing readers from them to a dedicated feedback landing page.
Set up a Rockee widget to start collecting your content NPS score!
FAQs
What is a content NPS score?
A content NPS score is a rating you get from users on your content, using a scale of 1 (not very good) – 5 (this is awesome). It helps content and SEO teams assess how their audience perceives their content.
What is an average content NPS score?
According to Rockee user data, the current NPS is about 4.1/5 (Sept 2023)
How good is your content?
Stop guessing from analytics data, start knowing from your audience
  No contracts
See plans and pricing ->